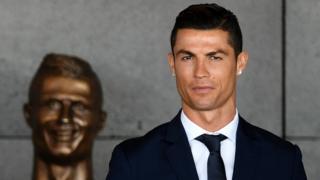 The sculptor behind a bronze bust of footballer Cristiano Ronaldo that was ridiculed on social media when it was unveiled last year has created another.
Emanuel Santos's original statue sparked a wave of memes questioning its resemblance to the player after it was placed on display at Madeira airport.
One year on, Mr Santos aims to silence critics with a new piece commissioned by the website Bleacher Report.
Defending his work, he said: "I'm not what the media made me look like."